Sun, Jan 5, 2020
rehearsals opera singing performance Career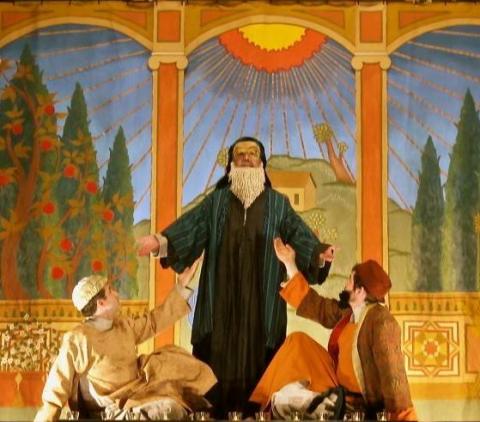 Everyone wants to have a good time in the rehearsal room! We're all there to work hard, have fun, be inspired, and create something wonderful. We all know, however, that it can be really daunting, showing up on day one with a new team of castmates and crew! Singers wonder what their director will want, and directors wonder what how their cast will warm to them…  Here are a few suggestions I have, from the director's point of view, which may help singers to know what their directors need from them. 
Singers:
DO arrive at your first rehearsal very well prepared. Do your prep! It seems so obvious, and yet time and again young singers don't realise quite how important being prepared is! It makes life so much easier for everyone, and you will be far less nervous in rehearsal if you've done the groundwork!
DO bring your own ideas about the character. During all that time spent note learning, you'll have come to know your role very well. Make sure you have also spent some time pondering the overall plot of the opera. What part does your character play in the unfolding of the story? What motivates him? How do others respond to her? What does your character WANT? What is her GOAL? What action do they take to move towards that goal?
There is much singers can do to take ownership of roles, and to understand the inner life of the person they are to play on stage. Prepare your thoughts and ideas on this!
 BUT… DO keep an open mind! You may, in the first gathering of cast and director, find that this production is taking quite a different angle from the one you first imagined. It's no good being convinced that Hamlet hated his father, if your director is asking you to play him as a deeply bereft, devoted son! Your ideas may have to take a back seat, if they contradict the concept the director wishes to use for this show.
DO be happy to take comments and yes, even criticism, from your director. We performers need to hear what is actually being said, and not assume a negative subtext! If a director says, 'That isn't really working; I'm not reading it clearly. Can you give me more anger?' it does NOT mean, 'You're awful! I wish you had never been hired for this role!'  Practise hearing just the facts of what has been said, and not reading a personal subtext into feedback. Simply take the comment on board, and try something else.
DO listen. When you're new in a company, or working with a director for the first time, listening is the quickest way to feel at ease. Relax, pay attention, take it all in – and make notes when you need to. Directors all work differently – but you'll soon pick up how your latest director works if you go with the flow!
DON'T ask questions to begin with. That doesn't mean you can't ask at all! But wait until the moment seems right; don't interrupt the director's flow, when the answer may well become clear if you keep listening! Find out from whom you can get the information you need – there is usually an Assistant Director, or perhaps an Assistant Stage Manager, whose job it is to note blocking, and who can fill in any blanks for you.  (It's usually better not to ask your colleagues – they don't have notes on YOUR blocking, and if they give you the wrong information, that can cause confusion and conflict later!) 
Finally, DO practise the blocking after rehearsal. Take a little time to walk through it again – or even just think through it as you brush your teeth that night! – so it starts to consolidate in your mind. The next day's rehearsal will be so much easier if you do a little homework…
---
Kirsten Z Cairns is founder and artistic director of Boston's newly established Enigma Chamber Opera, whose first performances will be Turn of the Screw on January 17 & 18. Learn more about the production and their crowdfunding campaign. 
Kirsten freelances in the US and the UK. Her directing projects include work for UMKC's Conservatory, Longy School of Music, The Crane School of Music at SUNY Potsdam, Dartmouth University's Glee Club, Opera del West, Opera North, Trinity Church Boston, and the Royal Conservatoire of Scotland. As Resident Stage Director for Intermezzo: The New England Chamber Opera Series, Kirsten's productions included three world premieres. Her work has been described as 'so good you want to see it again, right away' and 'astounding, phenomenal, superb'.
Kirsten went straight from student days at the New England Conservatory to working at the Boston Conservatory, where as Director of Opera Studies, she staged many productions, including Albert Herring, The Rape of Lucretia, L'Elisir d'amore, La Rondine, I Capuleti e i Montecchi and The Mikado.
Kirsten earned her MMus in voice from the Royal Conservatoire of Scotland. Her earlier background is in English and Theatre, and she is a qualified instructor of drama and literature. Kirsten has lectured for groups such as the Boston Symphony Orchestra, Duke University, MIT, and Boston Lyric Opera. In her spare time, she performs for the Council for Music in Hospitals and Care, Scotland, specializing in giving concerts for dementia sufferers.
Production photo above from Intermezzo: The New England Chamber Opera Series' production of The Prodigal Son, with Matthew DiBattista, Paul Guttry and David McFerrin.