Welcome to Boston Singers' Resource, a unique source of information, connections, and community for all in the the New England classical singing community. Here, we have resources for everyone, including directories of teachers and coaches, lists of performance organizations and of programs for children and youth, an extensive calendar of performances and a blog with career advice for singers.
It costs very little to join BSR and participate in our special programs, including twice-yearly auditions, performance and career-building workshops, and periodic recitals. Members get more out of this website, including the ability to build online profiles and access to special content. Institutions can also join BSR to get access for their members and to better reach the wide audience of BSR's individual members.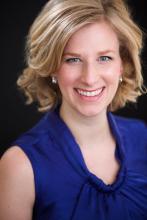 Get out your jewel-toned wrap dresses, modest heels, and black suits! It's YAP audition season!
Welcome to the new BSR website!
After several months of effort, and with the help of many special supporters and our members, we are delighted to present our new website. While you're here, we ask all paid members to please update your Profile! The Profile is how others on the site will see you. To see or edit your profile, click on the "My Account" menu and then click the "View Profile" or "Edit Profile" tab.
Another nice spot to visit is the Dashboard, where announcements, BSR events, and other important resources are collected. If you have any comments or questions, please contact us!