Tue, May 23, 2017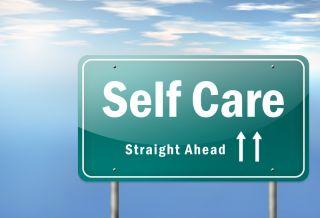 Hi Readers! I'm beyond pleased to share with you this most excellent guest post by singer and psychotherapist Lyndie Laramore. She and I started talking the other day about being overbooked (the ground state of any dual career working singer, amirite), and the conversation was so fascinating that I asked her to give us her thoughts on the BSR Blog. And here they are, in all their awesomeness! Happy reading! Angela 
I'm laughing at myself as I sit down to write this in my office at the local community mental health clinic. I happen to have a moment because a client has cancelled (or is she no-showing me?...I lose track sometimes). Yes, I'm a Licensed Mental Health Counselor in the wonderful state of Massachusetts, making a living doing fee-for-service work with both children and adults with diagnoses anywhere from mild anxiety to bi-polar and schizophrenia. I'm also an actively performing soprano with a steady church job and a private voice studio. I laugh because I wonder if I'm truly a bastion of self-care these days, as I'm navigating many clients in crises by day and rehearsals for an upcoming cover performance of Rosalinda in Die Fledermaus with Opera 51 by night (yes, that was a shameless plug). Perhaps it's because of my current schedule that I can confidently say that I have experienced the need for self-care and know what it looks like for me, even when I'm not the best at carrying it out every day.
"Self-care" has become something of a cliche over the last several years. It was, at first, a somewhat radical feminist concept in which women owned that they were "allowed" to place their own needs in front of their family's in order to be the best version of themselves. These days, it's part of our everyday language and generally acknowledged in most circles as a needed, positive thing. When talking to clients about the need for self-care, I often quote the safety speech before every flight in which they tell parents to "please put the oxygen masks on themselves before putting it on their children." I always follow this up by saying, "you can't help your child if you are passed out." And while I see every day the struggle for parents to put their needs in the appropriate place, I've noticed that it can be an equal challenge to the active performer, many of whom also maintain full-time jobs and/or families. It's from this perspective that I share the need for self-care.
Performing and teaching is, like my day job, a "fee-for-service" model. We're trained to jump at the chance to perform with the underlying fear that if we don't take the gig, we may never have the same opportunity again. This can instill in us a tendency to ignore our own health and mental, emotional, and (dare I say) spiritual needs in order to survive as a singer living in the expensive state of Massachusetts. While there is certainly an element of truth to this, I see singers become very bad at saying the word "no." When I talk about self-care, I'm talking about boundaries in the same breath. We need to become very well acquainted with what our body needs in order to enjoy a prolonged and successful singing career. For each performer, this might mean something different, but it can start with something as simple as making sure you schedule in a couple of days off where you're not thinking about music or your day job and can just "be."
Performers often are placed in highly stressful and demanding situations that can have significant impact on their mental and emotional health over time. Yes, as a psychotherapist, I'm biased when it comes to the subject of prioritizing mental health, but I have become more enamored with the thought of preventative care in these days of ever increasing political, economic, and philosophical turmoil. How are we as people caring for ourselves as we absorb the negative events around us? How is this affecting our performance energy?
Each person finds their own way of "dealing," but I would like to share ways in which I have cared for myself lately in order to prevent burn-out, a risk for both musicians and psychotherapists:
Support: I try to schedule time, even during the busy seasons, with supportive and encouraging people in my life. P.S. Rehearsal time doesn't count!
Healthy Lifestyle: I've made it a priority to incorporate healthy food and exercise into my life in order to physically survive my busy schedule. I've also learned to pay attention to my need not to take exercise too far in order to avoid over-stressing my body and causing illness (like the laryngitis last weekend after a particularly challenging day at the gym).
Therapy: I'm not ashamed to say that I see a therapist. It is wonderful. Give it a try.
Meditation: I've learned that my spiritual life is an important part of who I am. Prayer and meditation not only feeds that part of us, but it goes a long way in improving focus and calming nerves. This, of course, is a highly personal choice and not for everyone. But there are some great apps and websites that provide guidance on meditation, whether both spiritual and more strictly mindfulness-based. I'm a fan of the "Smiling Mind" app myself.
Sleep: While I know it's difficult for those of us who are out until 10 or 11pm rehearsing or performing then up the next morning for a day job, prioritizing sleep is so important for physical mental and emotional health.
Silencing the Inner Perfectionist: So many musicians are trained from a young age to be critical of themselves and others. While always striving for more can be helpful in this career path, critical perfectionism never helps. Noticing our inner critic and addressing it with a logic-based argument can be so helpful in decreasing our draining, self-defeating, negative thoughts. Techniques for addressing this are spelled out in the following book: Self-Esteem: A Proven Program of Cognitive Techniques for Assessing, Improving, and Maintaining Your Self-Esteem. A slightly less clinical but more spiritual approach can be found in this book: Radical Acceptance: Embracing Your Life With the Heart of a Buddha
Finally, along the perfectionist vain, I often remind my clients of the lyrics of the Dresden Dolls song "Good Day" in which Amanda Palmer sings the line "God, it's been a lovely day, everything's been going my way, I took out the trash today and I'm on fire." I use this as a reminder to us all to avoid getting caught up in how "perfect" our self-care has to be. Some days our self-care consists of staying in bed and watching Netflix...and that's okay. I think this is summed up beautifully in the images by Hannah Daisy of "boring self-care", like going food shopping or getting an eye exam.
So, yes, take a moment to breathe, sleep, shut up your inner-critic, talk to a supportive friend, or maybe even say "no" to that next gig in order to prioritize some rest time. Who knows, you might just get used to caring for yourself.
***
Lyndie Laramore received her degree in Vocal Performance from Concordia College in Moorhead, MN. While in Minnesota, she toured nationally and internationally as part of the Concordia Choir, Fargo Moorhead Civic Opera and the Concordia College Theater Company in such fine venues as Avery Fisher Hall in Lincoln Center, Orchestra Hall in Minneapolis, MN, and Benaroya Hall in Seattle, WA. Upon her return to Boston, she has been an active member of the classical, jazz, and musical theater scene. Performance credits include: Shelby in Steel Magnolias, Cathy and Lucille in Speak My Heart; An Evening with Jason Robert Brown, Stephano in Romeo and Juliette, and Narrator in Medea, with an upcoming performance covering Rosalinda in Die Fledermaus. She has performed with Opera 51,The Metrowest Symphony Orchestra, Neponset Choral Society, Enter Stage Left Theater, and Point n' Swing Big Band. Lyndie is a NATS Vocal Competition finalist, and a graduate of the Boston University Tanglewood Institute Vocal Program. When she is not performing or teaching, Lyndie spends her time working as a licensed psychotherapist at a community mental health clinic, furthering her study of yoga, teaching private voice lessons out of her private studio and as the Soprano Section Leader for Saint Dunstan's Episcopal Church in Dover, MA.