Sat, Nov 4, 2023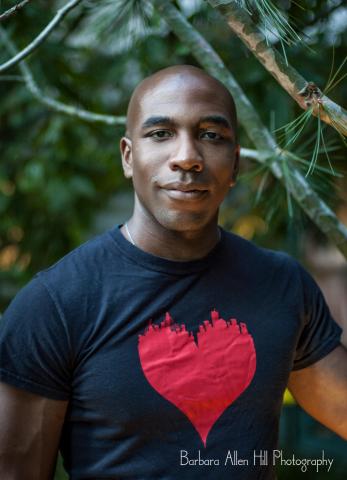 12 'natural' green spaces.
9 parks.
Around 7 miles of places to breathe.

When I came to Boston for college, I faced a period of abrupt adjustment. Through all my struggles with the weather and public transportation, the walkability of the city was a comfort, as were the often-verdant parks dotted through my usual treks. As I got older, I learned more about what is now called the Emerald Necklace. Yes, Frederick Law Olmsted wanted to make a green refuge from the hustle of 19th century Boston, and yes, that Boston was a disruption of the original land and water stewarded by the Pawtucket, Massachusett, and Wampanoag tribes, among others. It is important to remember all this, but my knowledge of the artificiality of the Emerald Necklace doesn't take away the joy it brought me as a young student, or the rest it gave me as an adult. So when BSR asked me to put together a program, I wanted to make something that speaks to what Boston means to me.
These songs are a portrait of some of my formative years in this city. Sometimes the connection is a mood; Fauré's Roses ardentes, Boulanger's "Soleils couchants", and Beach's Dark Gardens center the mystic power of nature, while Vaughan Williams' "Linden Lea", Ireland's "I will walk on the earth", and Finzi's "As I lay" give a taste of being outside in the sun, on a day when "all's right with the world". Sometimes an image or line in a song reminded me of time in a Boston park, like the "island of gardens" in Coleridge-Taylor's song, or the "charmant gazon" of Fauré's "Rêve d'amour".

French music (Nadia Boulanger in particular) lends its watercolors to many of Boston's composers, so there are French songs here, and many watery textures to go with the waterways that connect Boston and the Emerald Necklace; the piano's ability to mimic the natural sounds of water and snow and wind knit this program together.
I first heard the text of Ives' "Elégie" in Boston (in an art song repertoire class), and I learned Schubert's "Frühlingsglaube" and "Winterabend" there, with my good friend Mark on piano. I will always remember the snow filtering down outside, acting out Winterabend's snowy piano part, while in between run-throughs, I told Mark stories of the day before, when I met my wife for the first time.

Other connections are more explicit, like Powell's "Winter Twilight" from the cycle "Miss Wheatley's Garden": those familiar with the Comm Ave Mall will know Phyllis has a statue there, but the text for the song is by Boston native Angelina Weld Grimke, and more people should know of her and her work--please look her up!

I've included less-known living and dead composers, in an attempt to give the singers and the audience something new. I've tried not to let racism or misogyny encroach on my choices. The Hensel, Corley, Price, and Powell songs are treasures that everyone should be able to enjoy, and the Lucille Clifton poem I've set is a jewel. I hope that some piece on this program inspires you to look into it more closely, and if something you hear today reminds you of sweet time outside in Boston, my job is done.
James Dargan, Artist
Check out 'An Emerald Necklace of Song' on Sunday, November 12, at 3pm at Somerville Music Spaces! Click HERE for tickets.