Wed, Jul 21, 2021
composer new music trans equity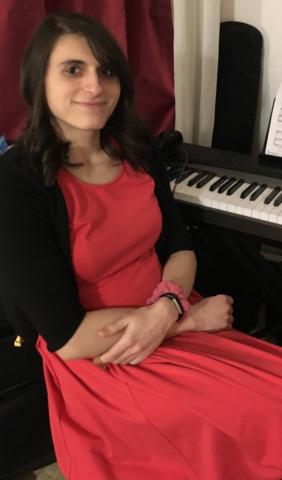 In the past decade, there has been much-needed discussion and progress around Trans/Non-binary representation and portrayal in media. A growing number of creators and consumer activists prioritize not only faithful and affirming depictions of Trans/Non-binary stories, but seeking out performers with many of the same identities and experiences to portray those characters. However, this progress is tragically uneven and segmented by industry, socioeconomic background, geography, and status.
 
Nowhere is this more evident than in music and musical theatre. We continue to be hamstrung by gendered language and associations in vocal training, in the choir room and on the stage. Much of this is, of course, tied to associations between gender, voice type, and characters/character stereotypes in the literature, but this has enabled an uncompromising status quo in these industries that is toxically and tragically dismissive to those outside the binary. In perhaps no other field is a gender non-conforming perfomer so constantly confronted with the circumstances of their birth sex vis-a-vis identity. Thankfully, there has been a deliberate initiative on the part of many educators, directors, and creators to create welcoming and inclusive environments for folks of all gender identities and expressions to (safely) show up and perform as their authentic selves. 

Gender non-conforming performers are subject to the whims and allowances of these institutions to be granted any opportunity to perform. While the addition of new works featuring Trans/Non-binary roles and voices to the literature is a crucial method to help fill the gap, much more can be done to overhaul the mentality of these industries, especially if we hope to bring these new works to "mainstream" prominence.

And while the success stories of Trans/Non-binary performers (mostly isolated to TV and film) are tremendous milestones that should be celebrated, they also bring these deep inequities faced by the queer layperformer, especially in music, into sharper focus. Additionally, these high-profile queer artists and performers may inevitably become a maypole around which queer characters and narratives are written, as has happened historically. We risk the very same misrepresentation and tokenization of, and sensationalism around, LGBTQ+ folks that these communities have fought against for decades.

We as creators (LGBTQ+ and not) should remember that sexual identity/orientation is who you love, gender identity is who you are, gender expression is how you show that to the world: Nothing more and nothing less. Of course, those identities inevitably and profoundly shape one's experiences; hence the very need for authentic representation and portrayal. However, we should not lose sight of the fact that there is more to a person than their queer identity(ies). Queerness or any LGBTQ+ identity does not look any one way, or even any multitude of ways. I believe our characters, creations, and educational spaces should strive to reflect that truth.
In addition to a composer specializing in musical theatre and other stage music, Jenny Citarelli is a music scholar, music director, and collaborator with a passion for queer representation in composition and music leadership. Jenny is a 3rd year doctoral student in Composition at the Hartt School of Music, where she serves as teaching assistant for the course "Composing for the Theatre." Jenny also works as Diversity, Equity, and Inclusion assistant at Amherst College, where she supports and facilitates initiatives aimed at creating an equitable campus environment for students, faculty, and staff from traditionally marginalized groups. Her most notable major work to date is "Trebles in Paradise," an original musical highlighting struggles of queer college students with inclusion, self-discovery, and self-acceptance. Jenny has relished this opportunity to collaborate and be in community with such wonderful musicians.