Thu, Jan 26, 2017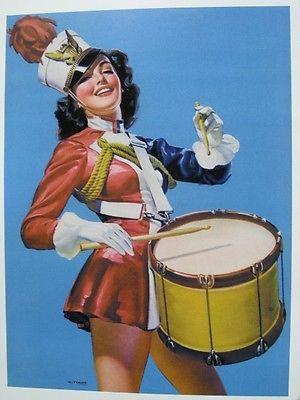 Skip th
e "Audition Uniform"! It's all the rage in auditioning these days. Social media posts are proudly proclaiming a break from jewel-tone wrap dresses in a picture parade of prints, slacks, jumpsuits, muumuus, and tuxedos.
Well, not so much the last two, because, well, there are some things that are clearly not time/place appropriate. I mean, you'd look like a loon if you sailed into an afternoon audition at Nola wearing a prom dress, right? But if the seemingly myriad and arbitrary rules of the Audition Uniform were confusing before, then now audition-wear has morphed into something of a free-for-all. On the one hand, this is great, because let's all be body proud and wear whatever the hell we want! Certainly a great idea for experienced singers, but on the other hand it's possibly something of a wtf? for people new to the industry, because many are posting pictures saying, "is *this* ok?" And some things clearly are, and some things clearly aren't, as evidenced by the opinions that pile up feverishly in the comments (and ladies, you ALWAYS look fabulous in those pictures).
I've posted here before about What Not to Wear to auditions with the goal of highlighting the reasons why we have - or had - seemingly strict rules about what people should or shouldn't wear. The rules really aren't as arbitrary as they seem. So, to make an informed, professional decision about when and where to break from the uniform for that super important audition, here are suggestions on what to consider when asking these three FAQ:
Should I wear this fabulous outfit that displays lots of bare skin on my ____ (fill in the blank here with a body part)? Sure. As long as it's something that wouldn't get you arrested on public transportation, then why the hell not! However, consider that audition-wear is part stage-wear, and it's a fundamental costuming rule that bare skin draws the eye onstage. So sometimes you'll find an audition panel staring at your bare skin like rubberneckers on the highway staring at an accident. Where do you want them staring? If you're comfortable with eyes being inextricably drawn to your ____ (fill in answer above), then go for it. We are all beautiful! But keep in mind that audition panels often don't like this experience. They're usually tired and don't want to fight their eyeballs to keep their focus up on your face, so they'll just give up and stare at the floor, the table, the walls, their iPhones, your resume, other people's resumes, or anything, really, instead of you.
Should I wear this fabulous outfit that has a lot of printed fabric? In general, prints are fine! Totally fine! No one cares if you have some flowers on your dress. Who doesn't like flowers? Monsters, that's who. But do consider if the print is potentially eye-crossing, like hotel carpet busy, and what affect it's going to have on the people at the other end of the room.I mean, hotels pick this kind of carpet so that patrons don't look at the floors. They don't want you noticing the stains and wear, or that the nothing has been replaced since 1972. And as in answer #1, audition panels are usually tired and don't want to fight their eyeballs, so if you present them with a kaleidoscope of swirls and checks and color and paisley and stripes and glorious eye-twisting geometry, then they'll (understandably) recoil in ocular horror and commence staring at the floor, the table, the walls, etc. etc.
Should I wear this fabulous outfit that isn't a dress but is in fact a ____ (fill in the blank here with whatever you have on your body)? Sure. Jumpsuits, slacks, suits, skirts, sure, fine - anything that isn't ridiculously, obviously inappropriate is fine. As long as you're not in, like, a wedding dress or a majorette uniform, then fine. But! Consider your resume. Are you established? Is it clear from where you are in the business that a company can be 100% assured that you are completely prepared for this job in the industry that you are applying for? If you're an established singer with a decent pro resume going for your third annual round of audition season - if you've done it all before and you just do not want to have to wear that damn Ralph Lauren ruched jersey dress ever again or you will cut someone you swear you will - then have at it, and go thou thine own way. But for those of you fresh out of school or fresh on the professional audition scene or trying to move up a level, then take a moment to consider the uniform before deciding to go another way. This is a trust based business, so if you want a company to take a chance on you, then showing up in the uniform if only to demonstrate that you know it is the uniform is sometimes the smart choice.
Not a FAQ: Why Did We All Wear That Outfit, Anyway? 
Yes, it's boring, but one of the things that was (and is) valuable about the jewel-toned jersey dress/nylons/pumps uniform, besides that it was sort of universally flattering, traveled well, covered bare skin, didn't have busy patterns, dressed up or down, worked for every season, and looked just dressy enough but still elegantly professional, was that it instantly signaled to the panel that the singer in front of them was familiar with industry standard practices. It communicated a TON of information about the person walking in the door. If you're familiar with this one (admittedly arbitrary) standard practice, then it's likely that you're familiar with more of them. If your resume is sparse, a company could feel comfortable taking a chance on you because, in addition to your prepared instrument and your attention to audition etiquette, etc., you're also in the uniform. You're showing that you get it, really get it. Whereas walking into an audition wearing something obviously wrong - like, say, skinny jeans and character shoes - would have to be countered by a rock solid resume and a flawless vocal production in order to convince the panel that this outfit isn't the result of a lack of experience or training.
Clothing communicates a lot about us, and so breaking with the standard audition uniform can be awesome and empowering for singers who want to make their own professional choices on what to wear, but that is also potentially confusing for people who are new to the industry and trying to put their best foot forward. So if you're confused, consider these three FAQs when you're picking an outfit, and then rock your ruched wrap dress or your jumpsuit or your soprano-in-slacks audition-wear choices, and Happy Singing!
Angela Jajko, mezzo-soprano, is the Editor of the BSR Blog. A popular performer of opera, operetta, musical theatre, and oratorio, she has been praised in such publications as the Boston Globe and the Herald for her "peaches and cream" voice and dramatic delivery. Her recent performances have included acclaimed appearances with the Boston Outside the Box Festival, Opera New Hampshire, Piccola Opera, as a featured soloist on the National Public Radio program "Says You!", with Opera Providence in The Romany Maid, as a featured soloist with Cape Symphony in "Passport to England" in the Barnstable Performing Arts Center, as Buttercup in H.M.S. Pinafore with Longwood Opera and The New England Gilbert & Sullivan Society, as the alto soloist in Handel's Messiah with Maplewind Arts, as the alto soloist in Mozart's Requiem with Boston Cecilia at All Saints Brookline, and in the role of Prinz Orlofsky in Die Fledermaus with the North End Music and Performing Arts Center Opera Project in Faneuil Hall. Angela is the Alto Soloist at All Saints Brookline, and has also appeared as Miss Hannigan in Annie with Crescendo Theatre Company, The Lady of the Lake in Spamalot! at Theatre at the Mount, selections from Carmen in The Greater Worcester Opera Gala in Mechanics Hall, Tessa in The Gondoliers with The Sudbury Savoyards, Orlofsky in Die Fledermaus with New England Light Opera, Carmen with Greater Worcester Opera, Offenbach's Island of Tulipatan with New England Light Opera, the roles of Ruth, Buttercup, Phoebe, Katisha, and The Fairy Queen in concert with the New England Gilbert & Sullivan Society, and as a featured soloist in concerts with Opera on Tap, Masstheatrica, FIRSTMusic, Ocean Park Festival Chorus, Parish Center for the Arts and New Hampshire Opera Theatre. Her performances have also included the roles of Carmen, Theodorine, Augusta, Marcellina, Hermia, Savitri, Pirate Jenny, and La Zia Principessa. She has also performed with Odyssey Opera, PORTopera, Granite State Opera, Longwood Opera, BASOTI, Harvard University, and the International Lyric Academy in Viterbo, Italy.  She has been honored by the American Prize competition and holds degrees in Vocal Performance from The New England Conservatory of Music and the University of California at Los Angeles.  She is currently the Associate Executive Director of NELO, President of the New England Gilbert & Sullivan Society, a Board Member of Boston Singers' Resource, and was recently a Board Member of L'Académie, a critically acclaimed orchestra specializing in performances of French Baroque music in health institutions. Angela gives workshops and masterclasses and maintains a private studio specializing in audition techniques, and she has served as Costumer for a number of productions with companies including Guerilla Opera, Company One, NELO, BASOTI and Longwood Opera. She has also served as a Director for NELO's Rising Stars program and in other productions as Assistant Director, Stage Manager, and Props Master. She has extensive experience in administration, office management, and event management in a variety of industries. Visit her at http://angelajajko.com/.